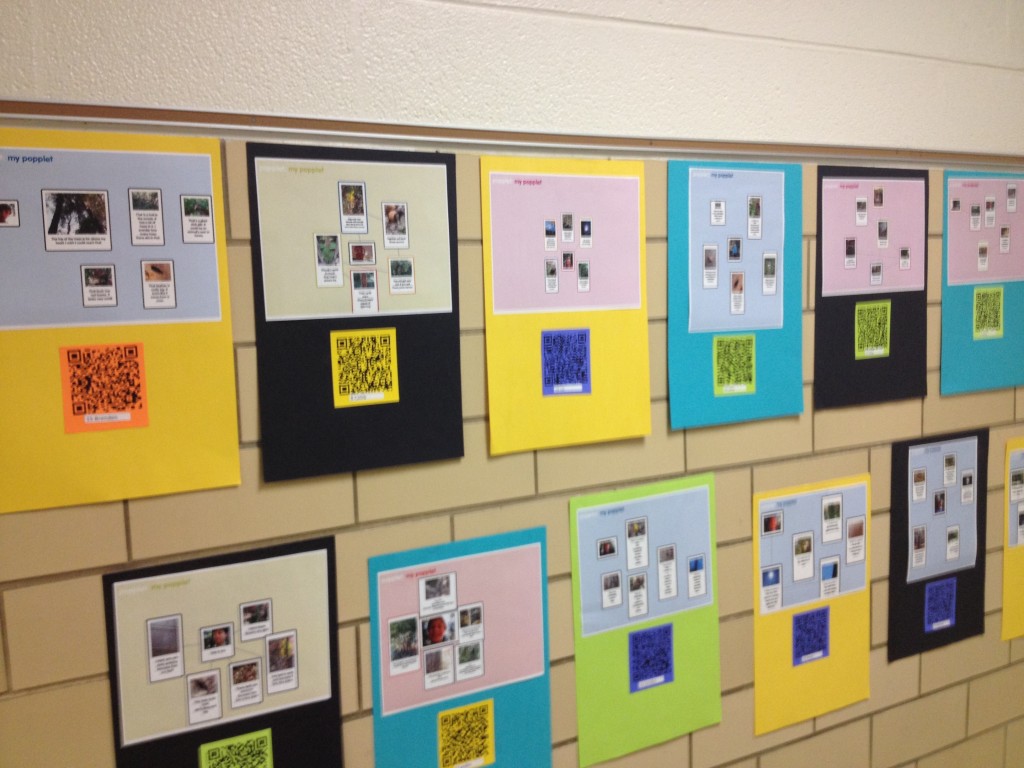 The teachers at Oak Grove Elementary decided, during a faculty book study meeting, to create a digital archive on their school website to display all the wonderful projects there students were creating for STEM, PBL, and 21st Century Learning.  They wanted a way for parents and students to have "copies" of the three dimensional group projects the students were creating. Also, they wanted to showcase digital projects that their students were creating with iPads and other devices.  Take a look here:
The newest step in this adventure is to also post QR codes around the school.  Parents can scan the QR codes to see the virtual projects or read more about the things their children have been creating in class.  It is a physical way to display work in the hall with a digital link.  Take look at some of the teachers' displays:
I'm really excited about the ways teachers are taking technology to the next level at Oak Grove.  Stop by their site and see what you think!